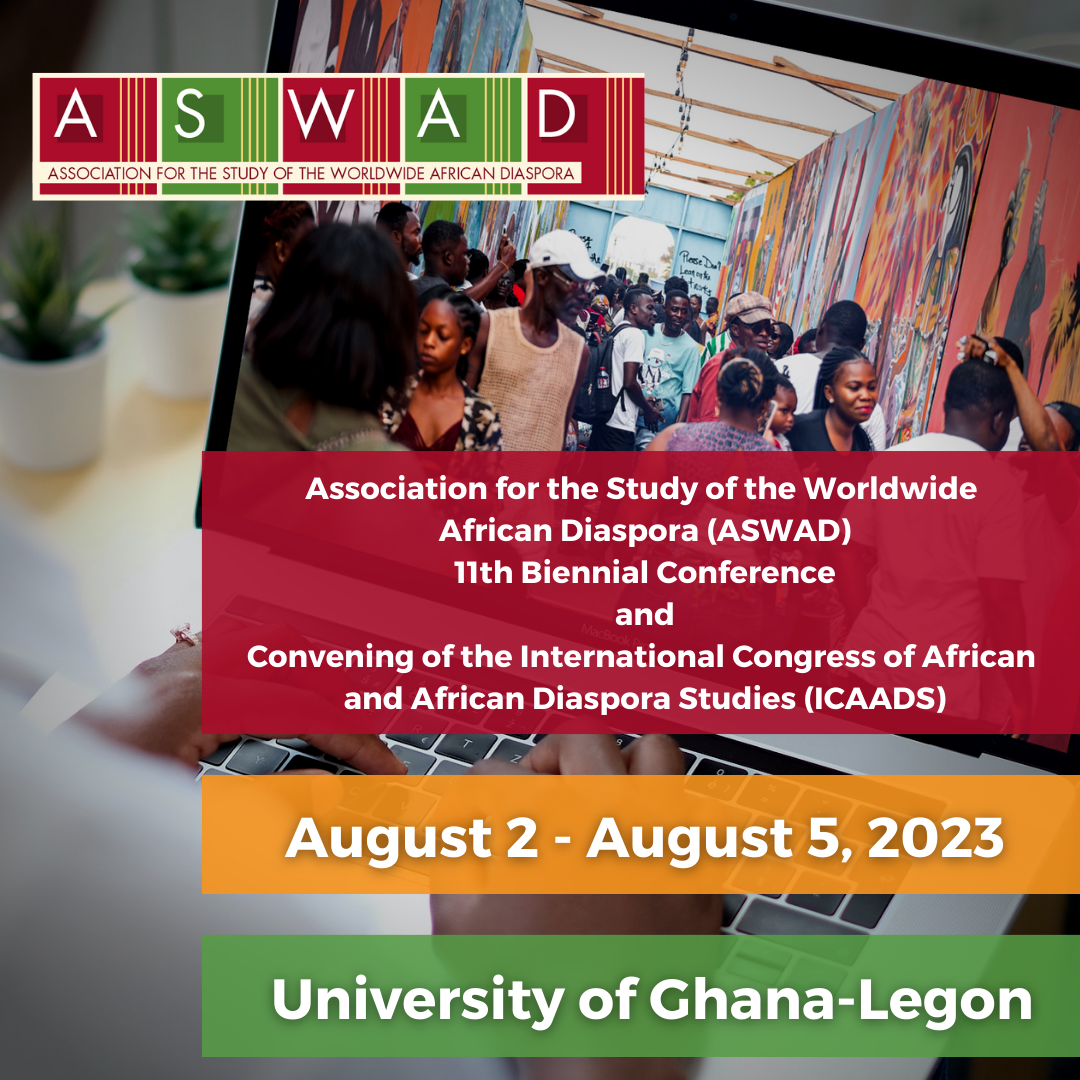 Location: University of Ghana-Legon
Date: August 2 to August 5, 2023
Theme: Repatriating African Studies
On five different occasions, from 1962 to 1985, African studies scholars from across the globe convened on the African continent for the International Congress of Africanists (later known as the International Congress of African Studies). The initial meeting, held in Accra, Ghana in 1962 was organized by Nigerian historian Kenneth Onwuka Dike and featured prominent keynote addresses by Kwame Nkrumah, W.E.B. Du Bois, and Alioune Diop. The inaugural Congress insisted on the need to decolonize African Studies; to end its tenure as a colonial form of knowledge production located, for the most part, in the metropoles of former colonial powers. Subsequent Congress convenings in Dakar (1967), Addis Ababa (1973), Kinshasa (1978), and Ibadan (1985) built on the momentum generated in Accra.
In an effort to reinvigorate the intellectual transformations that started sixty years ago, ASWAD  invites panel proposal submissions for the 11th Biennial Conference to be held at the University of Ghana-Legon from August 2-5, 2023.
We seek papers that interrogate the many diasporas that began (and continue) in Africa, and that continue to flourish in Europe, Asia, the Middle East, the Pacific and Indian Ocean basins, and throughout the Americas. We are particularly interested in panels devoted to the conference theme "Repatriating African Studies."
We will provide more information in the weeks and months ahead. Please watch this space and follow us on Twitter, Facebook, and Instagram for the latest information.
For more details about the ICAADS activities scheduled for 2023, please visit https://icaadscongress.com/